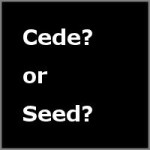 Everyone's got a scanner/copier these days.  But scanned materials aren't interactive.  If you want to be able to add to, delete from, or otherwise edit an historical document, you'll definitely need a copy typing service.
We can take your handwritten or typewritten manuscripts or previously printed materials (books, magazines, newspaper articles) and turn them into Word DOCs, RTF files, TXT files, HTML files, PDFs, or eBooks.  If necessary, we can clean up spelling and punctuation.
Email:  quote@edigitaltranscription.com.
Form:  Request for Quote.
© 2023 edigitaltranscription.com