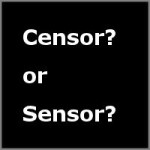 Do you have a problem with "its" and "it's"?  How about "there," "their," and "they're"?  Do you know where to put apostrophes?  How about semicolons?  Do you need to publish immediately, whether your copy is perfect or not?
We can help.  Send us your blog copy or URL, manuscript or screenplay, and see what we can do with a comma!
For a quote, simply email quote@edigitaltranscription.com and provide us with your total word count.  We'll let you know what your proofreading job will cost and how long it will take us to complete.  You may also fill out our Request for Quote form.
© 2023 edigitaltranscription.com